Pharmacophore Software - Free Download pharmacophore - Top 4 Download - Top4Download.com offers free. software downloads for Windows, Mac, iOS and Android computers and mobile devices. Visit for free, full and secured software's. POM-QM for Windows is a Shareware software in the category Business developed by Prentice-Hall. The latest version of POM-QM for Windows is currently unknown. It was initially added to our database on.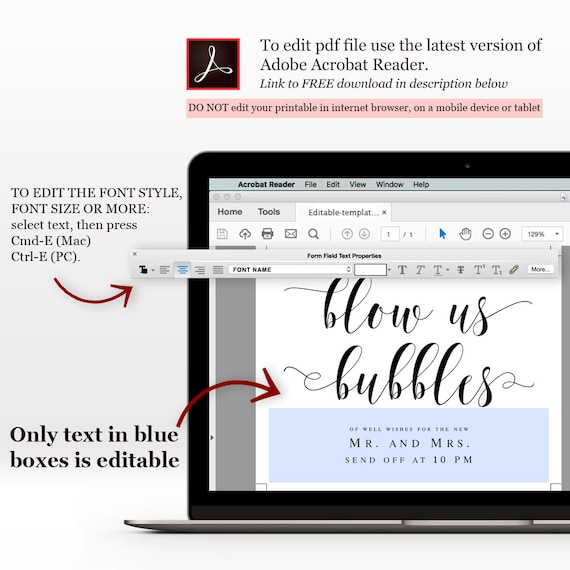 Qm For Mac Free Download Pc
Home
›
Quicken for Mac
›
Product Ideas - Quicken for Mac
edited September 2018
in Product Ideas - Quicken for Mac
Issues having to do with placeholders seem pretty common with QM, I believe it is fair to say that lots of folks are not aware of placeholders & how they impact accounts , in my situation when I download an options transaction from an Fi, I understand that since QM deals poorly with options I know enough to locate the placeholder generated by the option transaction & make the appropriate modifications to the transaction. What I'm proposing may not realistic but it would be useful for folks who have account issues connected to placeholders to know when a placeholder is downloaded into an account; perhaps a marker of some type next to the account in the sidebar , some type of dot or a " p " alerting folks to a new placeholder in the account, anyway it's just a thought.
Qm For Mac Free Download Free
Comments
Excel Qm For Mac
It sure would help if a placeholder appeared as the NEWEST entry, not the OLDEST entry in Transactions.
That being said, if Quicken puts in a placeholder entry, your Quicken records are not in balance with your financial provider's, and it's a good idea to do the work to find out why. One tool I've used (since I have all my paper statements) is to show the shares and share balance in the columns temporarily, then use the search feature to show only transactions for that security, and compare the shares held at various points in the past.
I know this has nothing to do with options, sorry.

Lyn, when I generated this it was not based on options only..Having been on the site for a little while I could not help but notice how many folks have no idea what a placeholder is or realize that a placeholder has been downloaded into the account register.. I used the options in my case cause that is where I am seeing the placeholders & I finally understand enough about how QM does/does not work to look for it.
As I recall these placeholders are plentiful when folks convert over from QW to QM & show up in multiple accounts. That is why I thought some sort of symbol like the dot or a 'P' in the left sidebar would get folks asking themselves..'Hey, what is that dot or 'P' all about. Get ya thinking about looking for the placeholder.

In principle, I think it's a good idea to raise user awareness of placeholders.
However, I would much rather see some text at the top of the register than an undefined indicator in the sidebar (where I'm already scanning to see if there's new transaction dot). Another problem with a sidebar indicator is that some accounts need to have the placeholders remain indefinitely and the sidebar is not a good place for such permanent indicators.
Text at the top of the register could say something like 'Placeholder transaction(s) present in this account. Click here for more info.' The link would take you to a help page explaining all about placeholders. The text could be placed in the blank area to the right of the Portfolio/Transactions or Transactions/Spending/Income buttons (depending on account type).
This would provide an unobtrusive quick visual check for those that are already familiar with placeholders in addition to providing needed attention for those less familiar.

It sure would help if a placeholder appeared as the NEWEST entry, not the OLDEST entry in Transactions.
That being said, if Quicken puts in a placeholder entry, your Quicken records are not in balance with your financial provider's, and it's a good idea to do the work to find out why. One tool I've used (since I have all my paper statements) is to show the shares and share balance in the columns temporarily, then use the search feature to show only transactions for that security, and compare the shares held at various points in the past.
I know this has nothing to do with options, sorry.

A placeholder at the end would not stay there because dates are not dynamic...unless Quicken built in more code to make that dynamic too...

So for now, it being the oldest transaction makes it easy to find, though not very visible.

@RickO's suggestion of some indicator to draw attention to its existence would be good.


If you find this reply helpful, please be sure to click 'Like', so others will know, thanks.
(STILL usingQM2007, Canadian user since '92)Have Questions? Check out these FAQs:

In principle, I think it's a good idea to raise user awareness of placeholders.
However, I would much rather see some text at the top of the register than an undefined indicator in the sidebar (where I'm already scanning to see if there's new transaction dot). Another problem with a sidebar indicator is that some accounts need to have the placeholders remain indefinitely and the sidebar is not a good place for such permanent indicators.
Text at the top of the register could say something like 'Placeholder transaction(s) present in this account. Click here for more info.' The link would take you to a help page explaining all about placeholders. The text could be placed in the blank area to the right of the Portfolio/Transactions or Transactions/Spending/Income buttons (depending on account type).
This would provide an unobtrusive quick visual check for those that are already familiar with placeholders in addition to providing needed attention for those less familiar.

Rick Im good with that , just would add '

Placeholder transaction(s) added on mm/dd/yr in this account. Click here for more info

.' This way the user would know its something recent & not confuse with the required placeholders

In principle, I think it's a good idea to raise user awareness of placeholders.
However, I would much rather see some text at the top of the register than an undefined indicator in the sidebar (where I'm already scanning to see if there's new transaction dot). Another problem with a sidebar indicator is that some accounts need to have the placeholders remain indefinitely and the sidebar is not a good place for such permanent indicators.
Text at the top of the register could say something like 'Placeholder transaction(s) present in this account. Click here for more info.' The link would take you to a help page explaining all about placeholders. The text could be placed in the blank area to the right of the Portfolio/Transactions or Transactions/Spending/Income buttons (depending on account type).
This would provide an unobtrusive quick visual check for those that are already familiar with placeholders in addition to providing needed attention for those less familiar.

...or... just cover the info on where to look for them in the help file.

In principle, I think it's a good idea to raise user awareness of placeholders.
However, I would much rather see some text at the top of the register than an undefined indicator in the sidebar (where I'm already scanning to see if there's new transaction dot). Another problem with a sidebar indicator is that some accounts need to have the placeholders remain indefinitely and the sidebar is not a good place for such permanent indicators.
Text at the top of the register could say something like 'Placeholder transaction(s) present in this account. Click here for more info.' The link would take you to a help page explaining all about placeholders. The text could be placed in the blank area to the right of the Portfolio/Transactions or Transactions/Spending/Income buttons (depending on account type).
This would provide an unobtrusive quick visual check for those that are already familiar with placeholders in addition to providing needed attention for those less familiar.

@Concordman adding the date it was added would get confusing as then you have to explain that the date is the update date and not the date of the placeholder...that will confuse many...just info on where to look, i.e., at the start of the register would be the simplest to implement, to explain, and to support.


If you find this reply helpful, please be sure to click 'Like', so others will know, thanks.
(STILL usingQM2007, Canadian user since '92)Have Questions? Check out these FAQs:

In principle, I think it's a good idea to raise user awareness of placeholders.
However, I would much rather see some text at the top of the register than an undefined indicator in the sidebar (where I'm already scanning to see if there's new transaction dot). Another problem with a sidebar indicator is that some accounts need to have the placeholders remain indefinitely and the sidebar is not a good place for such permanent indicators.
Text at the top of the register could say something like 'Placeholder transaction(s) present in this account. Click here for more info.' The link would take you to a help page explaining all about placeholders. The text could be placed in the blank area to the right of the Portfolio/Transactions or Transactions/Spending/Income buttons (depending on account type).
This would provide an unobtrusive quick visual check for those that are already familiar with placeholders in addition to providing needed attention for those less familiar.

Another approach would be to notate in the downloads if a placeholder was downloaded into a particular account

In principle, I think it's a good idea to raise user awareness of placeholders.
However, I would much rather see some text at the top of the register than an undefined indicator in the sidebar (where I'm already scanning to see if there's new transaction dot). Another problem with a sidebar indicator is that some accounts need to have the placeholders remain indefinitely and the sidebar is not a good place for such permanent indicators.
Text at the top of the register could say something like 'Placeholder transaction(s) present in this account. Click here for more info.' The link would take you to a help page explaining all about placeholders. The text could be placed in the blank area to the right of the Portfolio/Transactions or Transactions/Spending/Income buttons (depending on account type).
This would provide an unobtrusive quick visual check for those that are already familiar with placeholders in addition to providing needed attention for those less familiar.

Placeholders are not downloaded, per se. They are created or modified when there is a mismatch. But that said, it would be good to have a special alert (perhaps a popup dialog) whenever a placeholder is created or modified. (In addition to the persistent textual note at the top of the register.)

In principle, I think it's a good idea to raise user awareness of placeholders.
However, I would much rather see some text at the top of the register than an undefined indicator in the sidebar (where I'm already scanning to see if there's new transaction dot). Another problem with a sidebar indicator is that some accounts need to have the placeholders remain indefinitely and the sidebar is not a good place for such permanent indicators.
Text at the top of the register could say something like 'Placeholder transaction(s) present in this account. Click here for more info.' The link would take you to a help page explaining all about placeholders. The text could be placed in the blank area to the right of the Portfolio/Transactions or Transactions/Spending/Income buttons (depending on account type).
This would provide an unobtrusive quick visual check for those that are already familiar with placeholders in addition to providing needed attention for those less familiar.

Yes Rick that would do it..Now how do we get the folks at Quicken to execute for us?

In principle, I think it's a good idea to raise user awareness of placeholders.
However, I would much rather see some text at the top of the register than an undefined indicator in the sidebar (where I'm already scanning to see if there's new transaction dot). Another problem with a sidebar indicator is that some accounts need to have the placeholders remain indefinitely and the sidebar is not a good place for such permanent indicators.
Text at the top of the register could say something like 'Placeholder transaction(s) present in this account. Click here for more info.' The link would take you to a help page explaining all about placeholders. The text could be placed in the blank area to the right of the Portfolio/Transactions or Transactions/Spending/Income buttons (depending on account type).
This would provide an unobtrusive quick visual check for those that are already familiar with placeholders in addition to providing needed attention for those less familiar.

get more votes here :-)